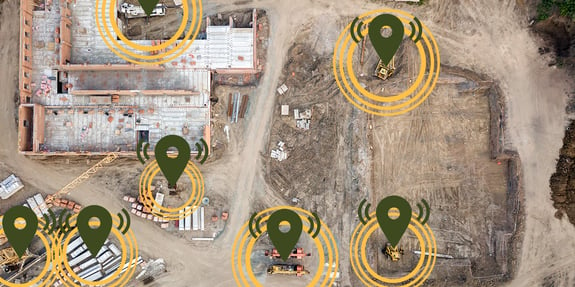 Project Geofencing
job site analytics
All your project-related insights, all in one place.
PROJECT GEOFENCING:
Focused project insights for better, faster, data-driven decisions.
With razor-thin margins and timelines, real-time access to critical data can make all the difference to job progress and profitability. ASCEND's project geofencing software lets you quickly and easily gain total visibility into project-specific fleet data and analytics like vehicle and equipment location, arrival and departure times, utilization, fuel consumption, unauthorized use, and more. On-site or on the go, take control of your projects, your fleet, and your company's future.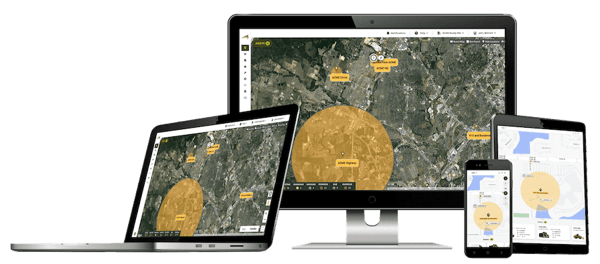 Geofence software by Project enables you to:
Stop equipment hoarding.
Quickly locate missing equipment and easily identify and reallocate underutilized assets to maximize utilization and prevent unnecessary rentals. Project maps, dashboards, alerts, and reports give you a clear understanding of utilization and pinpoint waste and hoarding on the job site.
Control project costs.
Real-time visibility into all levels of job-specific fleet analytics, engine, and location data enables you to minimize costly repairs and downtime, unauthorized use, redundant equipment rentals, excessive fuel consumption, and more, maximizing project profitability.
Bid more competitively.
Monitor vehicle and equipment arrival and departure time-on-site, utilization, engine hours and idle time, productivity and fuel consumption, and unexpected project cost overruns to pinpoint areas for improvement and deliver smarter, more informed bids going forward.
Bill more accurately.
Electronically and automatically track project-based vehicle and equipment usage, fuel costs and time on-site, driver and operator time and attendance, project-related maintenance and equipment rentals, and more to minimize errors and corroborate charges.
Optimize project efficiencies.
From utilization and uptime to maintenance, inspections, and other project-related workflows, easily review daily job site analytics to make immediate and continuous improvements in efficiency, safety, productivity, and profitability.