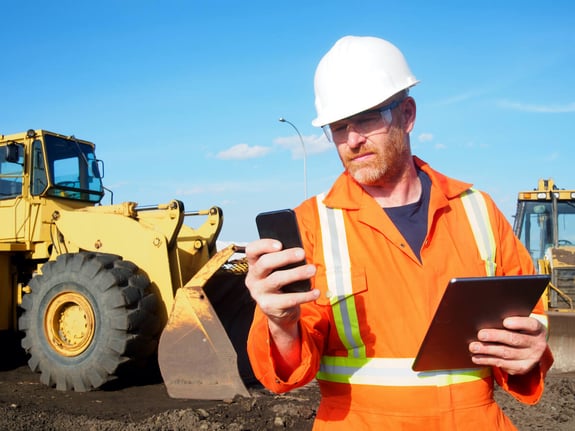 Asset management software
Keep your fleet safe, secure, driving revenue, and performing at its peak.
ASSET MANAGEMENT:
Make every asset more of an asset.
Don't just protect your assets: mine them. The right data and insights can uncover every opportunity to get more productivity and life out of your machinery, equipment, and yellow iron investments.
Optimize asset utilization to drive up ROI.
It's not just how hard your assets are working — it's how they're not working. ASCEND's integrated asset management system ensures equipment and machinery are in the right place at the right time to maximize job site productivity.
View run time, idle time, transit time, and other usage trends

Re-allocate idle or under-utilized equipment

Monitor asset status, location, and engine hours to determine availability
Easily filter reporting data for specific equipment and site types

Use predictive maintenance to prevent costly disruptions

Unauthorized use alerts prevent losses due to theft or damage
Healthy assets for healthier profits.
Your machinery and equipment should all be building the same thing: revenue. So keep them contributing for as long as possible. ASCEND's integrated analytics and industry-leading maintenance module enable you to protect your investments while you grow your bottom line.
Diagnostic trouble codes (DTC) alert you to issues before they become costly issues

Predictive maintenance eliminates 70-75% of breakdowns

Monitor engine hours and usage to prevent excess wear

Track diagnostics across the fleet for optimal service scheduling

Customize maintenance plans to maximize productivity

Extend asset life (and earning potential) by 20%
All your assets, always within reach.
You can't use an asset that isn't where you need it to be. Whether on-site, off-site, or in transit, ASCEND gives you 360° visibility of all your assets in real time, so you can locate missing and mission-critical equipment in no time.
Define geofences around authorized and unauthorized areas

Get real-time notifications of movements in or out of geofences

Monitor assets' locations, speed, direction, and diagnostics
Set custom triggers to alert you to unauthorized use

Reduce liability and other risks of after-hours use

GPS tracking reduces theft, replacement costs, downtime and insurance costs