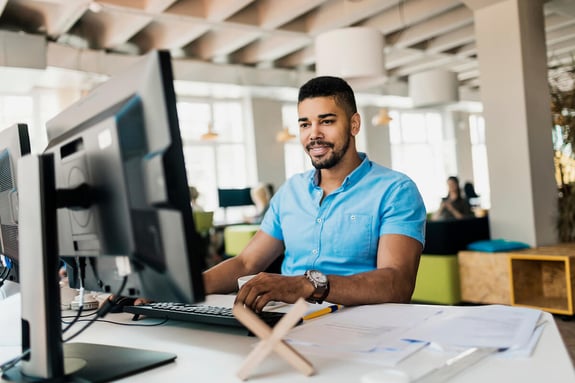 API Integration
Get maximum value from your fleet data with industry-leading integrations.
CUSTOMIZATION + INTEGRATION:
One platform. Three levels of customization.
Your fleet's needs and goals are unique and evolving. Your fleet intelligence platform should be, too: configured for where you are now, and for each new horizon to come.
Above and beyond, right out of the box.
You don't need more features. You need the right features. So we created ASCEND to be robust enough to meet your fleet's current and future needs, while enabling you to custom configure the features set, at any moment, with one-step ease.
Set specific thresholds to trigger safety, security, and engine alerts

Easily configure dashboards on the fly for various levels of access and detail

Define custom hierarchies for all user groups, asset types, and business units
Customize reports to quickly access the information you need to take action

Create custom maintenance plans to optimize uptime, productivity and asset life

Scale your fleet and operations seamlessly as the platform grows with you
Connect your data and accelerate your ROI.
The more data you can share across platforms, the more value you can extract from it. ASCEND's robust, open API suite offers you a richer, fuller picture of your fleet operations and the actions you can take to optimize them.
Push and pull fleet data to and from your third-party apps for powerful new insights

Enable automated, digitized workflows to reduce administrative tasks

Centralized data prevents errors and discrepancies across business units

Connect telematics data with your preferred fuel card to prevent fuel loss, theft and waste

Back-office integration with vehicle tracking optimizes routing and dispatch

AEMP 2.0 standardizes OEM data so you can monitor your entire fleet in a single view
Next-level performance, made to order.
As robust as the ASCEND platform and API integrations are, we understand that complex operations and enterprises may require an even higher level of customization. Our team will partner with you to create a nimble, all-in-one solution that's purpose-built for your organization's specific needs, goals, and continued competitive advantage.
Contact us to discuss enterprise fleet management solutions.