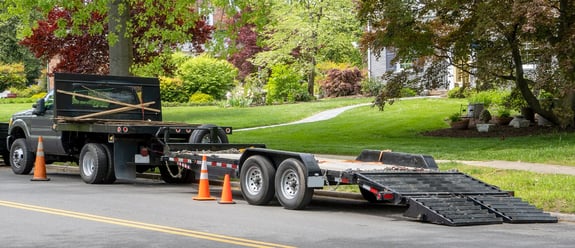 Flexible hardware solutions
All the right devices for true, full-fleet visibility and control.
HARDWARE:
Now, there's nothing you can't track.
If your hardware configuration isn't right for the job, the conditions, and specific vehicles or equipment, then you're missing out on valuable, vital data. It's time to stop leaving money, operational improvements, and competitive advantage on the table.
Purpose-engineered for mixed fleets.
In telematics, what works for vans does not work for trailers, and what works for trailers does not work for generators or heavy equipment. What works varies between fleets and within them. That's why ASCEND designs hardware solutions to fit your fleet, not the other way around.
Devices are matched to vehicle or equipment specs and usage requirements

Hardware considerations include environment, vibration, exposure, and more
Engine analytics are easily retrieved from all types of vehicles and yellow iron

Track and monitor powered and unpowered assets of all shapes and sizes
Slap, track, and bring efficiency back.
Our slap-and-track devices enable you to track assets large and small, from trailers to tools to cargo boxes to … you get the idea. And there's no hardwiring required. The high-powered magnet lets you attach the device to any flat surface on the vehicle or asset so you can:
Quickly and easily locate the right equipment for the job

Virtually eliminate the need for physical inventories

Get instant alerts of unauthorized use or theft

Recover lost assets faster, reducing losses and downtime
Full-spectrum, advanced telematics hardware.
Designed for each vehicle and asset type, usage requirements, and conditions, ASCEND's hardware solutions include:
Vehicle telematics devices – Compatible with most on-road vehicle classes, from trucks and vans to tractor trailers
Powered equipment telematics devices – Hardwired to smaller equipment such as powered trailers or side-by-side UTVs
Self-powered telematics devices – Track and monitor trailers and equipment with battery- and solar-powered devices
Mini telematics devices – Track small, expensive assets like containers, generators, railcars, lightbars and more with simple installation via heavy magnet or permanent mount