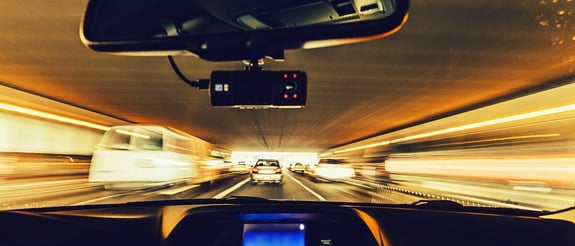 Dash cameras for trucks and mobile fleets
Create a safer fleet and protect your operations, reputation, and bottom line.
DASHCAMS:
What you see is what you set right.
In 2018, the average cost of a commercial truck accident with one injured person was $148, 279 according to the FMCSA — $7.2M if it involved a fatality. There's too much at stake not to see everything, through cameras as well as vehicle analytics. And the quicker you detect and correct unsafe driving habits, the safer the roads will be, the more effectively you can defend against false claims, the lower your repair bills and insurance costs will be, and the less downtime you'll experience. Some risks (and opportunities) you just can't afford to miss.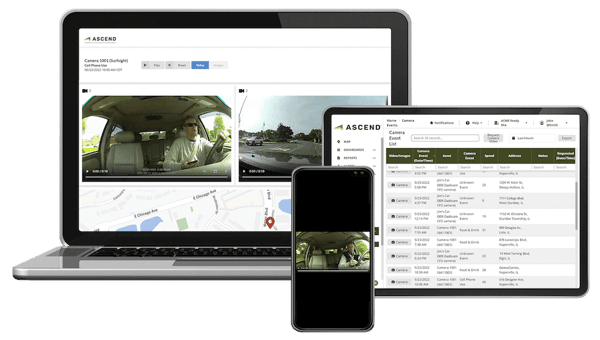 Integrated AI fleet dashcams give you the visibility to:
Improve fleet safety.
When distracted, harsh, or aggressive driving is detected, drivers and safety managers receive alerts in real time, with video playback available from the cloud within seconds of incidents, enabling immediate driver coaching.
Defend more than drivers.
False claims against commercial vehicles are increasingly common. But dash cameras with integrated GPS can provide key evidence in exonerating drivers and defending your company's reputation with customers and the public.
Lower insurance costs.
Our integrated, video-powered safety program can bring your insurance costs down, right alongside the number of collisions, near-misses, and other adverse road events involving your drivers. More safety, more savings.
Avoid costly repairs.
Driver safety is reason enough to justify fleet dashcams. But avoiding accidents also means avoiding the expense of unexpected vehicle repairs, replacements, downtime, and disruption to scheduled fleet maintenance.
Keep on delivering.
Don't let accidents disrupt service to customers. Dashcam-driven safety improvements can help you prevent unplanned downtime, missed stops, and deliveries, and the much costlier loss of your customers' trust.