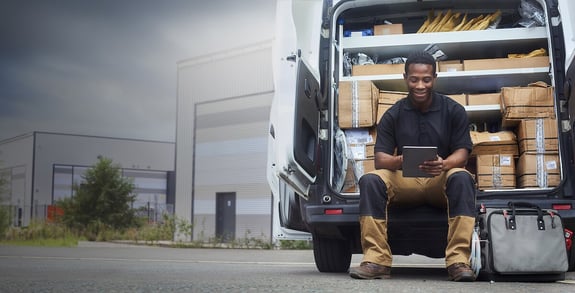 Electronic inspection reports
A simpler way to keep vehicles, equipment, and operators safe, compliant, and on task.
INSPECTIONS:
Protect drivers, vehicles, equipment, crew … and profits.
For commercial fleets, daily inspections are part of the territory. But paperwork doesn't have to be. Neither do unforeseen breakdowns, regulatory violations, or delays in reporting and maintenance. Electronic inspection reports make inspections so simple, they take a fraction of the time, none of the paper, and automatically trigger the next steps that keep you operating optimally.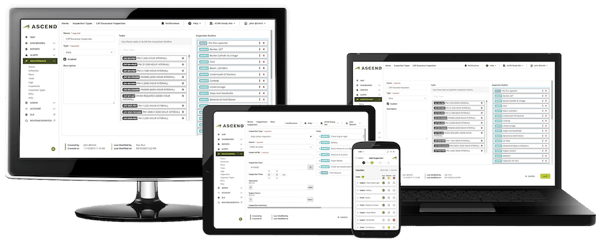 Electronic inspection reports give you the power to:
Get on the road and on the job faster.
From their mobile devices, drivers and operators can review and certify previous inspections, conduct new inspections with clear, step-by-step prompts from the app (which auto-fills known fields), then submit their final reports with a tap. It's that easy.
Expedite maintenance.
When electronic inspections reveal problems, alerts are automatically sent to fleet managers and maintenance to initiate repairs. Drivers and operators can also easily upload photos to help technicians correctly prioritize and schedule repairs for maximum uptime.
Customize forms for special requirements.
ASCEND makes it easy to customize standard inspection reports and create your own checklists to ensure that every mission-critical item is included for all drivers, operators, and vehicle and equipment types, and response options apply to your processes.
Improve safety and compliance.
Pre- and post-inspection reports help ensure that no one is endangered by vehicles or equipment in need of repair. And since they're stored in the cloud, electronic inspection reports are easily accessed for compliance, maintenance, or other purposes.
Improve accuracy and thoroughness.
The app guides drivers seamlessly through their checklist, prompting walkarounds where necessary, and ensuring that every item is answered before proceeding. Plus, when you eliminate paperwork, you eliminate errors made in reading, filing, and sharing it.
Provide instant access to reports.
Electronic inspection reports are available instantly for up to one year and upon request for five years. This easy access helps drivers expedite unscheduled inspections.
Go green, save green.
The future is paperless. And since electronic inspection reports use devices you and your drivers already have, they further fleet sustainability in more ways than one, conserving time and resources, cutting costs, and preventing expensive violations.