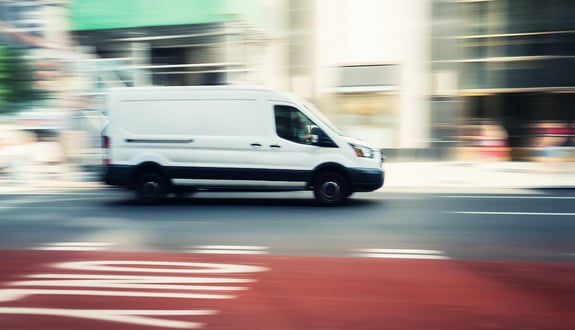 GPS truck tracking, monitoring, and compliance
The visibility and intelligence to protect fleets, inventory, profits, and peace of mind.
TRANSPORTATION:
May the smartest fleet win.
As volume and demand continue to rise while the workforce shrinks and fuel prices soar, the trucking operations that outpace the competition will be the ones that adapt and adopt — those who use advanced fleet intelligence to make their operations more connected, more productive, safer, and more profitable. And fast. ASCEND's integrated, cloud-based platform brings your entire fleet into view in real time, revealing the risks and opportunities that lie ahead.
DELIVER. IN EVERY WAY:
Above. Beyond. And ahead of the rest.
In today's volatile climate, customers need their orders. But they crave peace of mind. Bring it. With full visibility and reliable ETAs. With safe driving and 24/7 trailer monitoring. With routing and dispatch that accommodate skyrocketing demand and tighter schedules. With ASCEND.
Give customers ETAs they can count on with real-time visibility of driver progress

Chart the most efficient course to your target location with route optimization

Protect shipments from theft with real-time monitoring, GPS tracking, geofencing, and alerts

Prevent inventory-damaging accidents with e-DVIRs, driver scorecards, in-cab coaching and alerts

Avoid unplanned downtime with predictive maintenance and diagnostic alerts
DRIVING THE BEST TO YOU:
Next-level recognizes next-level.
Whether it's by word of mouth or CSA scores, top drivers know where to find the kinds of safe, compliant, professional work environments they deserve. ASCEND builds safe and streamlined operations from the road to the shop, making your fleet the place to be. And the place to stay.
Keep drivers and trucks safe with dashcams and real-time, in-cab alerts

FMCSA compliance is effortless with tap-through reporting and in-app reminders

Use AI video to coach drivers post-accident and exonerate them from false claims

Provide instant communication with dispatch direct from the app

Keep trucks roadworthy and streamline inspections with electronic DVIRs
Compliance

▸
Dash

cams

▸
Inspections ▸
REDUCE RISK AND COSTS:
There's more to save than time.
When you have a truckload of inventory on the road, there's a lot at stake: your driver, other drivers, the rig, the trailer, the customer's property. ASCEND helps you protect them all, with real-time tracking and monitoring that keep your fleet safe, compliant, productive, and profitable.
Reduce insurance risk and costs with driver scorecards and in-cab coaching

Reduce risk of damage or theft to shipments with geofencing and real-time alerts

Reduce errors, late reporting, and fines by automating FMCSA compliance

Reduce breakdowns, unplanned downtime and repair costs with predictive maintenance

Reduce fuel costs by monitoring idling, speeding, and fuel card discrepancies